EllaFittingRoom Solution for increased cross-sales
EllaFittingRoom is a smart fitting room that works together with MariElla labels price tags and systems. It helps customers try and buy more, and the efficient anti-theft features help you achieve minimum shrinkage.
With the EllaFittingRoom Solution enabled, the customer can easily request different sizes, colors or different garments via a tablet.
Efficient anti-theft
EllaFittingRoom solution calculates garments (i.e. EllaFashion price labels) arriving and leaving the fitting rooms continously and reports all kinds of unusual behaviour.
Increase cross sales and profit
Order different sizes, colours or products to the Fitting Room via a touch screen. The request is sent to a shop assistant's mobile.
See product related information
Responsive and accurate customer service
Cross sales promotions shown on screen
Connected to the inventory system
Get analysis data and reports easily to guide the business
With the anti-theft feature, 40% less shrinkage.
Increase your profit up to 25%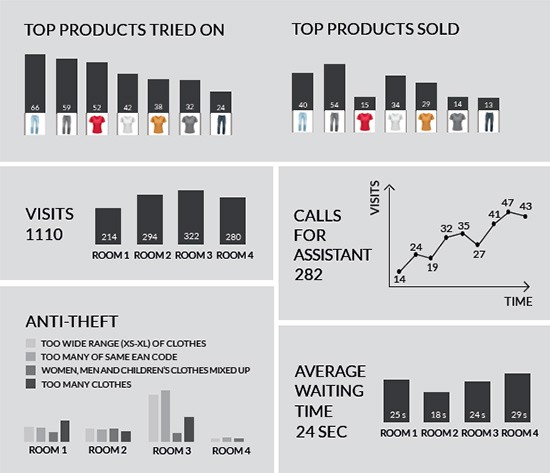 EllaFittingRoom system calculates and reports unusual behaviour: